My apologies for the lack of NPR posts as of late. I joke with my friends and family that I have about 5 jobs (things I get paid to do), and like most of you, a dozen or more regular roles I play. Still I really am quite passionate about sharing good information (and stories) when I can get around to it and today is one of those glorious days.
As you all know, I have been obsessed with feet and their function since I made my own transition to barefoot running (and more minimal shoes/sandals). In my own transition, I was quite horrified to realize just how damaging the myths of footwear have been to both myself and most in our modern society. This along with running form and training methodology are perhaps my favorite topics of discussion (at least in the rehab and performance world). I also love everything related to the outdoors, coffee, and building things.
So without further adieu, I wanted to share this success story from a fireman who lives in the Nashville area and reached out to me last summer through our mutual friend. I'll start from the beginning when "Q" contacted us through our website...
Hello,



I am a paramedic and a firefighter and I watched some of your YouTube videos that a mutual friend (JP) showed me for feet exercises. I looked up your website from the video and saw that y'all offer a discount for first responders. I just wanted to say thank you and let you know it is much appreciated. If I didn't live in the Nashville area I would probably be a client, but I just wanted to say thanks for the information and offering us a discount!
I replied with a few additional resources. "Q"s personal story is more in-depth on his next email response.
JP actually showed me some of your YouTube videos and I found your blog after that. I developed plantar fasciitis over two years ago. It was mostly from jogging hours on end barefooted with my daughter that had colic (it was the only way to get her to not cry) and heavy turnout gear for work. I went to the podiatrist and she said I had "really flat feet" and said I pretty much just had to live with it, wear orthotics, and never go bearfooted again. I have pretty much completely quit running and changed my whole PT (training not therapy) regime to cope with it. While the plantar fasciitis has gotten better, my feet over all are weaker and ache more than they used to. I started reading more stuff and came to the crazy hypothesis that through PT I could strengthen my feet and even maybe not be flat footed anymore. I was asking JP's input on my theory and that's when she pointed me in your direction. For the first time in a couple years I feel like there is hope and I won't be hobbled and decrepit! I know that might sound a little melodramatic, but as much time and money as I have wasted trying to find the right insoles, shoes, orthotics, and so on with no real solution, maybe it's not. I am just amazed that someone can have a doctorate in feet and be so terrible at feet (in reference to the podiatrist I went to, and have had friends/coworkers with similar experiences). That's why I wanted to email y'all and say thanks for putting so much good and free information out there! I started doing exercises almost a week ago and already have noticed an improvement. Tomorrow when I am on shift, I will start to implement the stuff from your blog.
I hadn't heard from "Q" since last July until yesterday when I received this email.
Hey Sam, it's been a while since I emailed you. I am JP's friend that is a firefighter that had flat feet. I just got done with my annual work physical and my doctor (former Brigadier General for the Army) called me a "dumb shit." I was honored! I figure after a full military career and 49 years as a MD, doing something to illicit being a "dumb shit" from a Church of Christ, retired General was quite a feat!
We got to the interview portion of the physical and he asked about my flat feet. I wore shoes today to avoid having to explain myself, but it didn't work. I told him I had been working on them. He asked what that meant. I told him I have been doing a lot of physical therapy exercises and running barefoot and that I have got to where I can run a mile with no problems. It was at this point he sat straight up in his chair and called me a dumb shit. I took my shoes off and showed him my feet. He starred at them, stuck a finger under my arch and said, "You have arches! I guess we will take that off your record. So how does one go about rebuilding their arches?" I demonstrated several exercises and explained my position on feet have been weakened by shoes and are not allowed to function as designed. He didn't buy it and I did not convert him, but he could not argue with my arches.
I showed him a YouTube video showing the natural versus shod running forms and the differences of impacts on pressure plates and he said I was still a dumb shit but he did hear me out. I figured you would get a kick out of it, but also hope it's encouraging! Thanks for putting your blog and videos up, because I was feeling kind of hopeless and doomed to a life of hobbeling around and not running and playing with my kids before I started the transition. Thanks for the help and I hope you enjoyed the story!!!
Thanks! Q
PS I have gotten up to running 1 mile barefoot in the grass with no problems!!!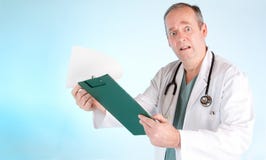 Wait what?! You strengthened your arches???
Right medial arch before strengthening
Right medial arch after strengthening
Left arch before strengthening
Left arch after strengthening
The email from "Q" highlights a great story of self-discovery, discipline, tenacity, learning, and growth. I believed many of those same myths prior to my experimentation and once you're on the other side you begin to realize how many beliefs turn out to be ridiculous and
very
limiting. I've stated many times that permanently casting/bracing the feet makes no more sense than doing the same to any other body part. I previously highlighted
Barefoot Matt's
story which is quite similar. Having bunions and imperfect feet myself, I resist the idea that one's foot has to look like the
ideal
in order to go barefoot. What we need are strong and flexible feet, good reflexes, and muscles/tendons that have undergone smart training. No one preaches that everyone with scoliosis should avoid loading the spine for the rest of their lives because it's not perfectly balanced. I hope you raise an eyebrow when someone suggests that
permanently
limiting the use of a body part is the answer to your injury or
mal-alignment
issue. As a therapist I can only say, welcome to the
mal-alignment
club...now let's learn to move better.